Digital analytics
Digital analytics is measuring, researching and developing customer and user experience. When you correctly collect data corresponding to the right questions, you can manage marketing and service development based on the information.
Make the right decisions with the help of reliable analytics
Web analytics is online business accounting, management accounting, as well as a tool for marketing and service design.
With the help of analytics, you can find out the answer to, for example, these questions:
What is the ROI of different channels?
Which ad campaigns bring in the best customers?
Is social media useful in terms of sales?
Analytics is a tool with which you manage and develop your online business. With analytics, you get the most out of your marketing budget and website visitors. But only when you measure the website and its visitors correctly. Only then can you make the right conclusions and solutions that will bring in more money to the company.
Where can you acquire new visitors cheaper than before?
Which campaigns should you invest more in?
Which website functionalities are unnecessary, which ones are necessary for sales?
Analytics as a service – this is how we help your company
We implement analytics services for your company as projects and with an ongoing contract based on a retainer model. You get everything you need from us: analytics planning, implementation, training and ongoing support for marketing, website and digital business development.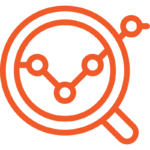 ANALYTICS AUDIT
We examine the level of web analytics implementation, look for inconsistencies, and identify shortcomings in the installation. After the audit, you will understand the quality of the analytics setup and data, know if you can trust it, and how to further develop the analytics setup.
Usually, an audit reveals dozens of errors. Almost always among them are critical problems that make it difficult, if not impossible, to manage marketing based on data. Very often, audits also reveal leaks of personal identifiable information (PII) to Google's servers.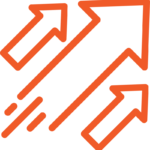 ANALYTICS DESIGN
Properly implemented analytics help you to develop your website and marketing to work better than before. The planning and definition of an analytics implementation starts with a workshop where the needs of different analytics user groups are mapped.
This is a prerequisite for an analytics implementation that serves all user groups. With the help of the plan created in the workshop, you will know how to develop web analytics to meet the needs of your company's marketing, communication, business and service design.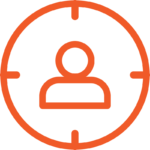 ANALYTICS IMPLEMENTATION AND TAG MANAGEMENT
The implementation of web analytics according to the plan requires changes to the website code. We define the necessary changes and lead the implementation of the analytics with your web developers. Based on the definition phase, we implement analytics that correctly measure your website and marketing.
Analytics implementation and tag management are closely related. Marketing and analytics tags are managed centrally with a separate tag management tool.
When you outsource tag management to us, you get a clear and functional implementation. With the ongoing monthly service, you ensure you can quickly add and remove tags required for tracking – whenever the need arises. We always recommend centralizing analytics maintenance and tag management to one partner.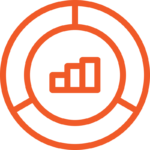 ANALYSIS AND OPTIMIZATION
The task of analytics is to produce information and knowledge, which you can use to develop marketing and the website to work even better.
Using web analytics, we help you find answers to questions about website development, your company's advertising, and customers. Attribution models, content and usability analyses, statistical time series analysis and regression models are among our core competences.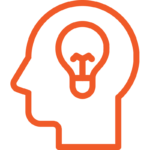 ANALYTICS TRAINING
We train your staff and in-house team to use your company's web analytics as a tool for marketing and website development. With the training, your marketing team will learn to use analytics built specifically for your company's needs to develop marketing, advertising and business.
If necessary, we also train the customer to implement an analytics installation that follows best practices using e.g. Google Tag Manager. In addition to using Google Analytics and Google Tag Manager, we train our customers to use for example Piwik PRO or Matomo Analytics.
Analytics tools and systems
We use numerous different analytics tools based on customer needs. Google's analytics tools are the most popular among our customers, but we also use other analytics tools, Piwik PRO being the most important of them for us.
Google Analytics is the world's most popular web analytics software. Our consultants have successfully implemented numerous analytics projects, including planning, implementation and development, for both domestic and international customers.
Matomo is an open source software that is especially suitable for web analytics in the public sector. When you choose Matomo, you control your data from start to finish. Hopkins' analytics consultants have experience also from demanding Matomo implementations.
Piwik PRO is a digital analytics software especially suited for public sector, health care, finance, and other sectors sensitive to data protection. Piwik PRO contains the functionalities of an enterprise level analytics software, but at a reasonable price. Hopkins is an official Piwik PRO representative in Finland.
Adobe Analytics is a popular enterprise-level analytics software that competes evenly with GA360. If you need an Adobe Analytics consultant, contact us!


Google Tag Manager is the most popular and well-known software for managing tags. With the help of GTM, we also implement challenging analytics solutions and the monitoring of various advertising systems.
Looker Studio (formerly Data Studio) is a tool provided by Google for data visualization and dashboard implementations. With the help of Looker Studio, we gather the KPI measures of your company's online business into an easy-to-use dashboard view.

"Partners play a big role in supporting our business in countries we don't have a strong presence at, and Hopkins is one of the first ones that joined the Piwik PRO family. Their technical skills are a great asset to offer to our clients in Finland. Having Hopkins in the Piwik PRO community helps us improve our analytics platform.
Maciej Zawadziński, CEO, Piwik PRO